I had a sneak in my 11 year old son's art book a few days ago and saw that he had been studying an Austrian artist/architect called Hundertwasser. Now my son lives for football & his computer and doesn't consider himself creative (unlike my two artistic girls) but even though I am his Mum, I was impressed with his work.
I decided to look up the artist on google and these were some of the images I particularly liked.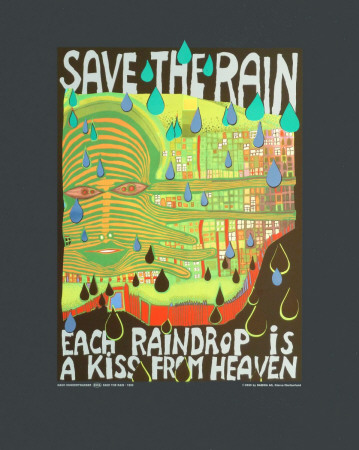 This seems quite apt for southeast England at the moment as we are facing drought conditions (probably not good news for my allotment and garden). They'll be asking us to share baths again before long!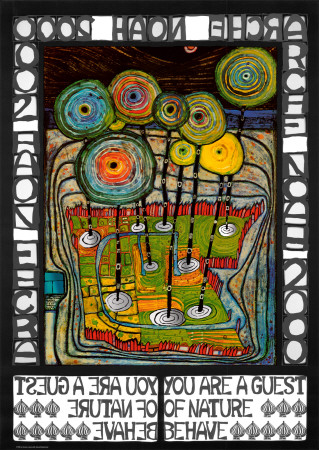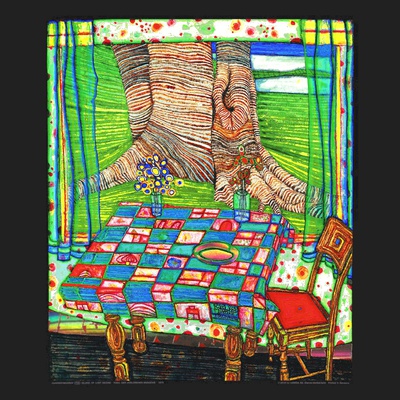 'Isle of the Lost Wishes'
I'm not sure what the story is behind this painting. I find the colours and image very pleasing to look at but at the same time it feels quite sad. Maybe there's a hidden message....I'll have to investigate further.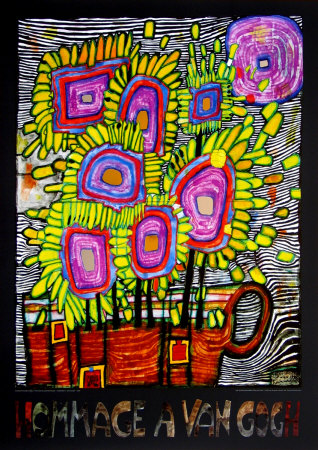 'Hommage a Van Gogh'
I recently published a post on Van Gogh so this image of sunflowers caught my eye.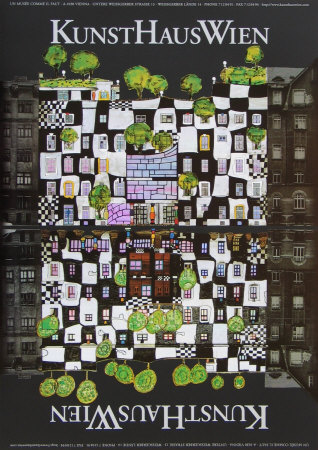 'KunstHausWien'
I love the way the artist has created a greener and brighter environment from the previously grey, drab buildings.
A sneak preview of my son's work inspired by Hundertwasser - don't tell him I've published his work!
I'll have him making a patchwork quilt before too long.....